Busy Like a Bee: Montana to California
I love this quote. Of course any quote that involves honey or bees is bound to catch my attention, but I also love organization so I'm often evaluating the busyness of my day and how I'm using my time. This quote speaks to me.
Since this isn't a blog about organization, or time management I won't give you my thoughts on lists or the perfect planner. However, feel free to ask me anything you want on that topic. I can waste a lot of time discussing the perfect planner system! Instead I will use this space to tell you what our bees are busy doing right now.
Just like the snowbirds, our Montana bees are heading to California. Our beekeepers will be driving them back to the sunshine where they will spend the winter roaming the deserts of the Imperial Valley in Southern California. The beekeepers keep tabs on every single beehive and manage their nutrition to help keep them healthy and strong.
The bees have been in Montana the past five months feasting on the wild clover flowers in Fairview. This is where 100% of our raw Montana Sweet Clover honey comes from. The wild flowers create a beautiful golden hue, and the flavor is sweet and mild.
By the time the last Montana bee gets to the California desert our beekeepers will have driven 51,000 miles and moved 7,000 bee hives. That's about 432 colonies per semi-truck load. All the beehives are netted and the trucks are equipped with water for the bees. The drivers stop several times a day to water and check on the bees. The drive takes them through Montana, Idaho, Utah, Nevada, Arizona, and California. It's a very pretty drive that goes through Yellowstone and along the Gallatin River.
There's just a little sample of what our busy bees are up to. When you buy Avery Girl honey you can be assured that it is all 100% from Ashurst bees, 100% U.S. honey, and 100% raw.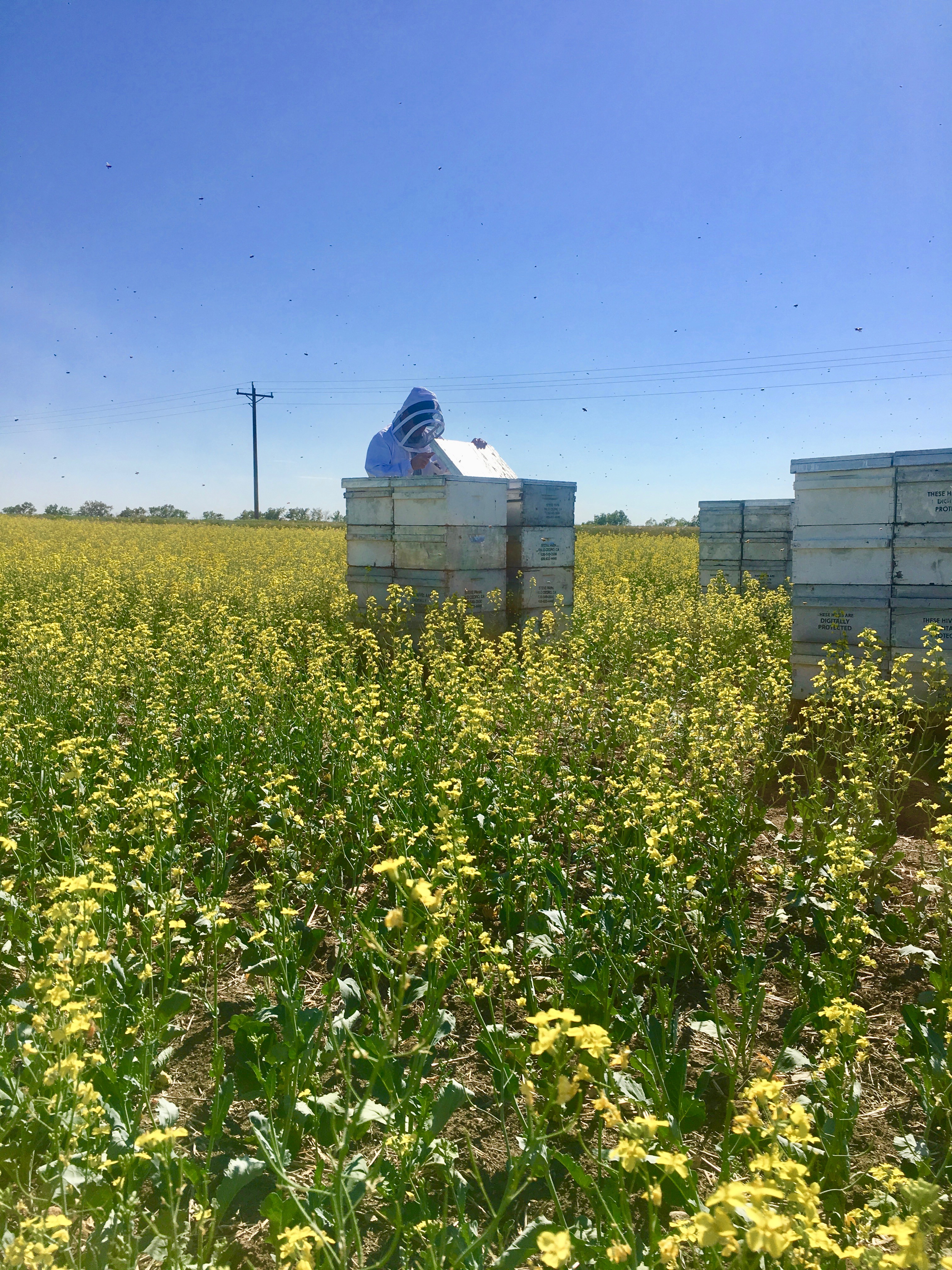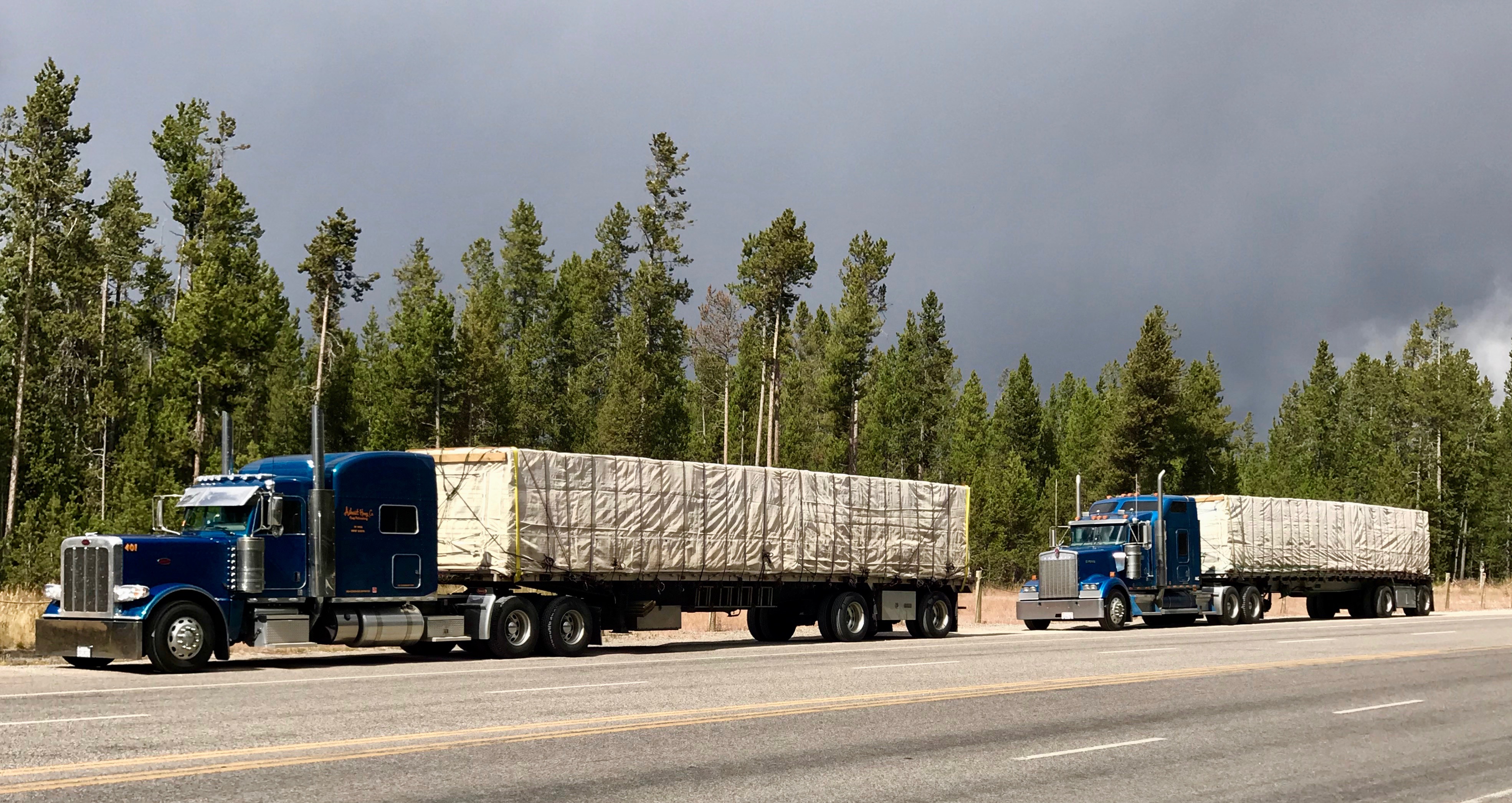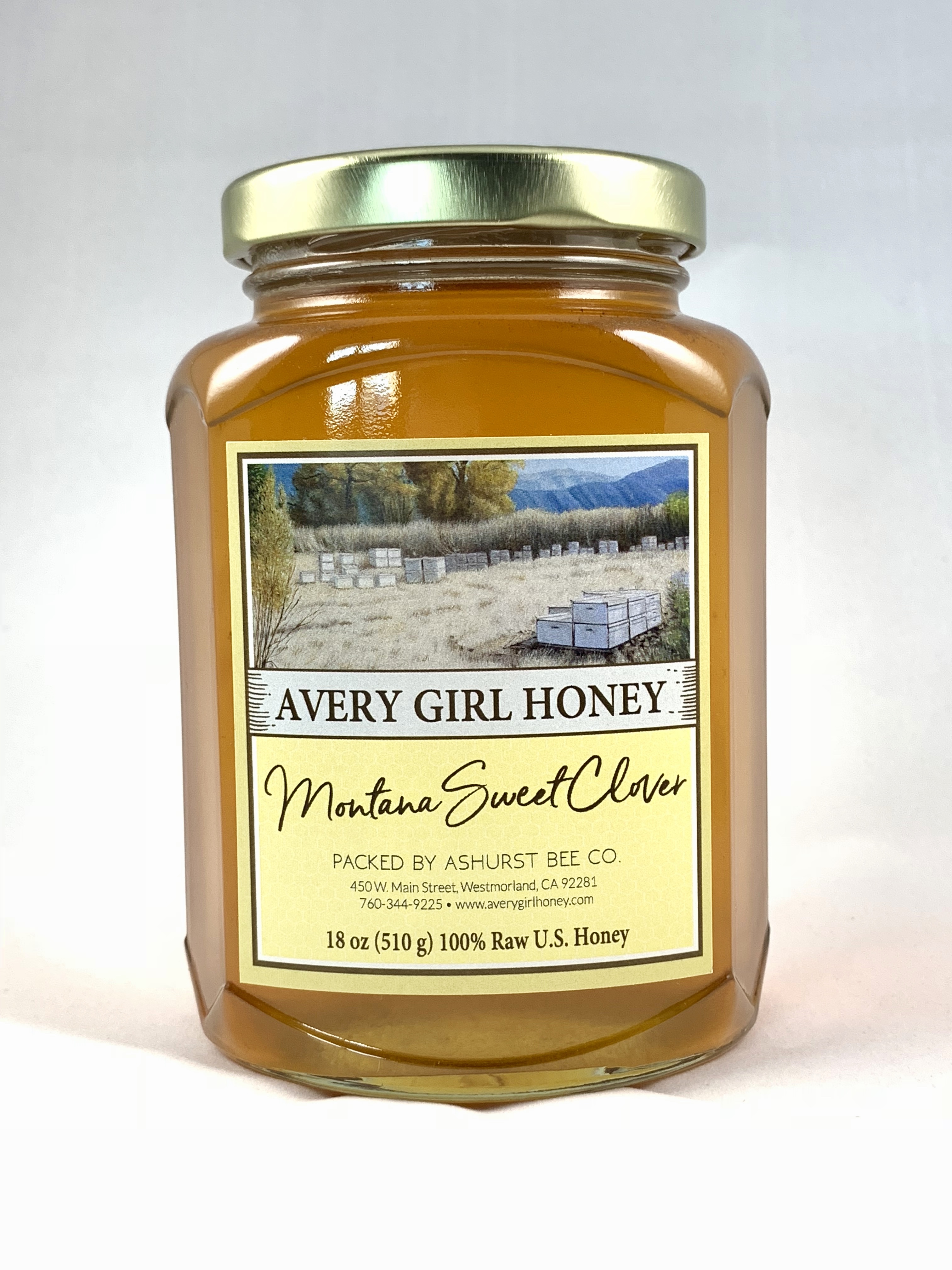 1st Picture: Beekeeper in Fairview, MT checking on the bees. 2nd Picture: Ashurst Honey Co and Ashurst Bee Co semi-trucks loaded with 432 bee colonies. 3rd Picture: Montana Sweet Clover honey in our new specialty glass jar. Coming to the website soon, available in the shop and phone orders now. Montana Sweet Clover honey in our 1 lb squeezable bottle, and our easy pour 3 lb and 5 lb bottles are available on the website, the shop and phone orders.